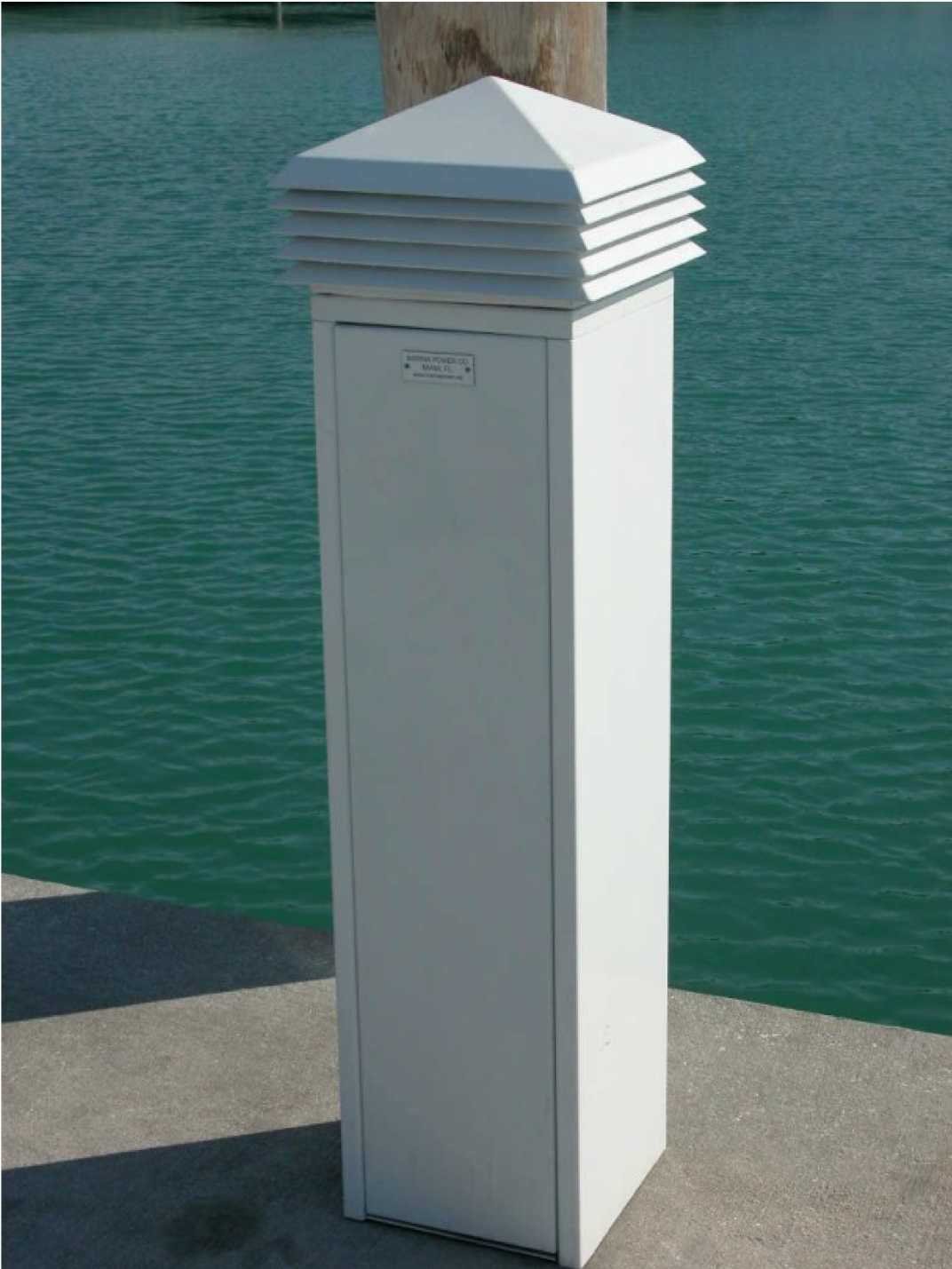 Light Bollards
SPECIFICATIONS:
5052 Marine grade aluminum or stainless steel
.090 Gauge
Powder Coated Gloss Sky White
Other colors available upon request
All stainless steel hardware
FEATURES:
Unit is listed by Intertek to UL231 Standard.
Suggested anchoring is 3/8" stainless steel red heads in concrete. Separate base concrete with stainless steel washers. If mounting on a wood deck, suggest 3/8" stainless steel thru bolts with nuts and lock washers.
AVAILABLE LIGHT TOPS:
TPL: 4-Tier louvered light with acrylic lens (shown)
TP: Tapered top with milk white lens
Lamp: (2) PL7 or 9 watt fluorescent or LED & Driver
Dimensions
PCMFS 99
PCMFS 12
PCMFS 16


H – 42"

H – 46"

H – 52"

W – 10"

W – 12"

W – 16"

D – 10"

D – 12"

D – 16"

H/Light – 50"

H/Light – 55"

H/Light – 61"